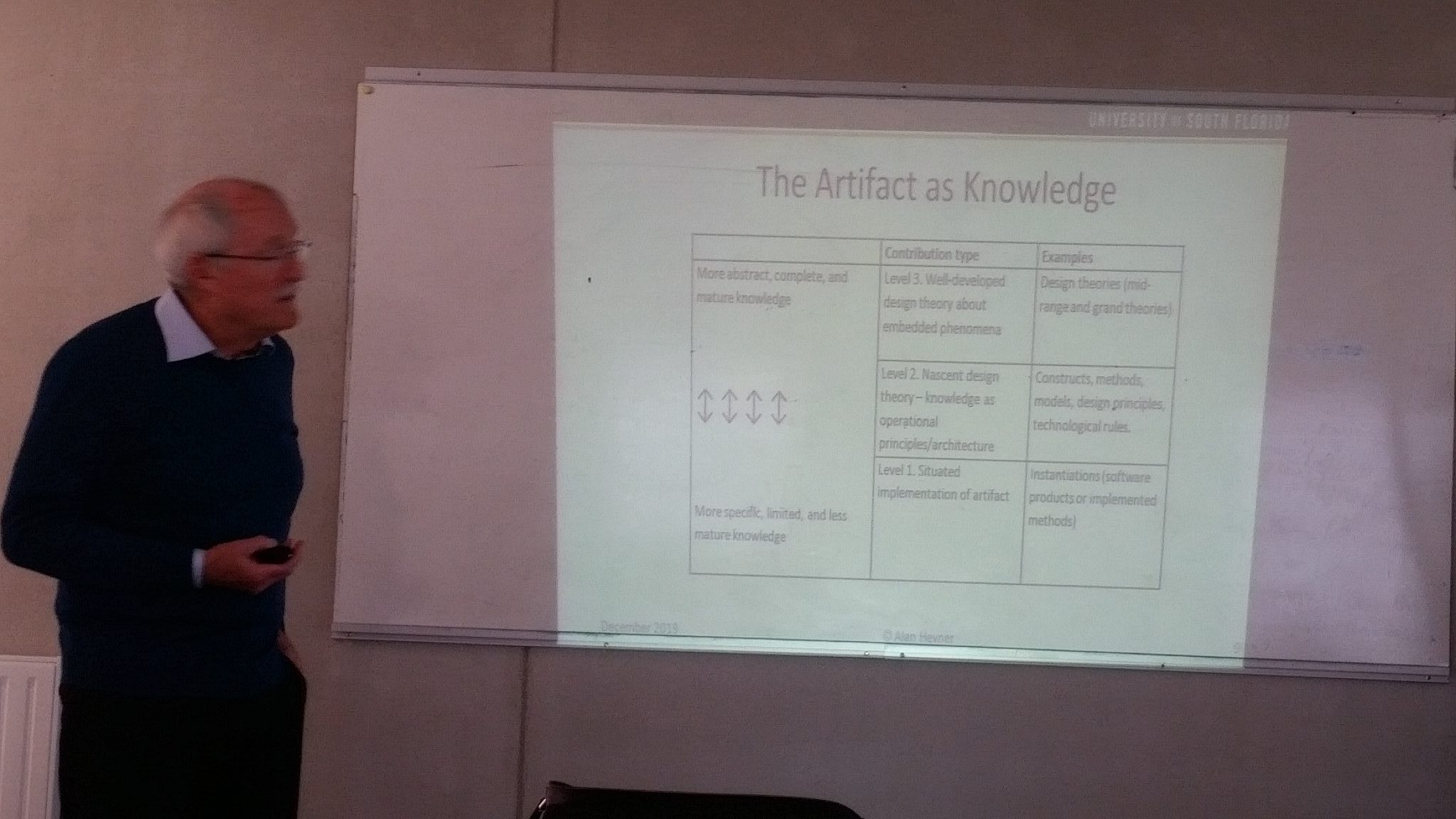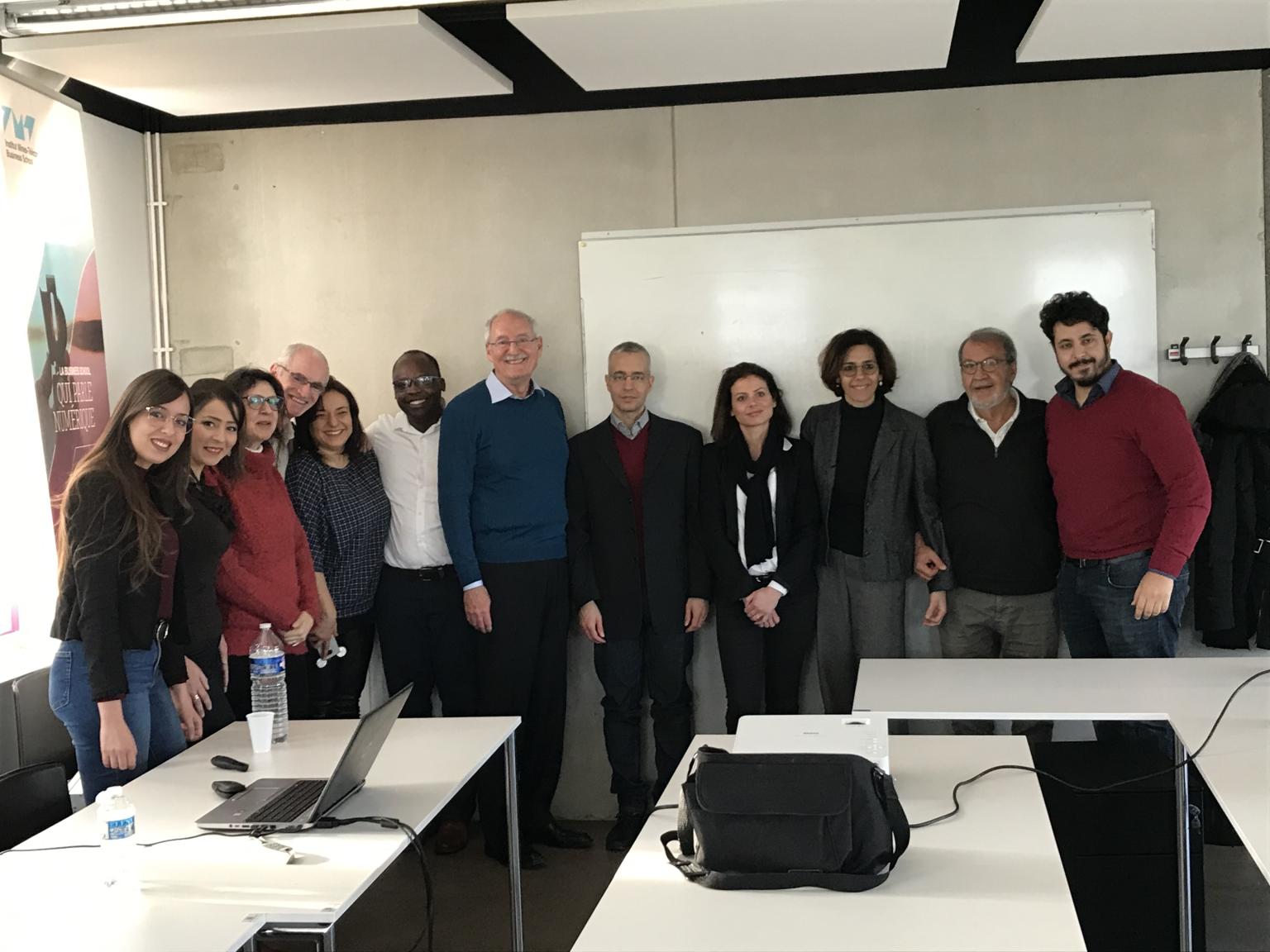 30 January 2020: About the impact of research publications through the presentation and discussion of three seminal papers:

Lamiae Benhayoun presents "Information Systems Research: Making an Impact in a Publish-or-Perish World," by Wiener, M., et al. , Communications of the AIS, 43(1), 2018.
Anuragini Shirish presents "

Can Early-Career Scholars Conduct Impactful Research? Playing 'Small Ball' Versus 'Swinging for the Fences

'," by Podsakoff, P.M., et al., Academy of Management Learning & Education, 17(4), 496-531, 2018.
Saïd Assar presents "Why the Old World Cannot Publish? Overcoming Challenges in Publishing High-Impact IS Research," by Lyytinen, K., et al., European Journal of IS (EJIS) (16:4), 317–326, 2007.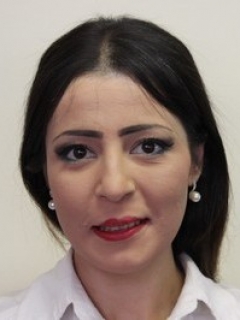 09 April 2020: a workshop on research methods for literature review with fours presentations :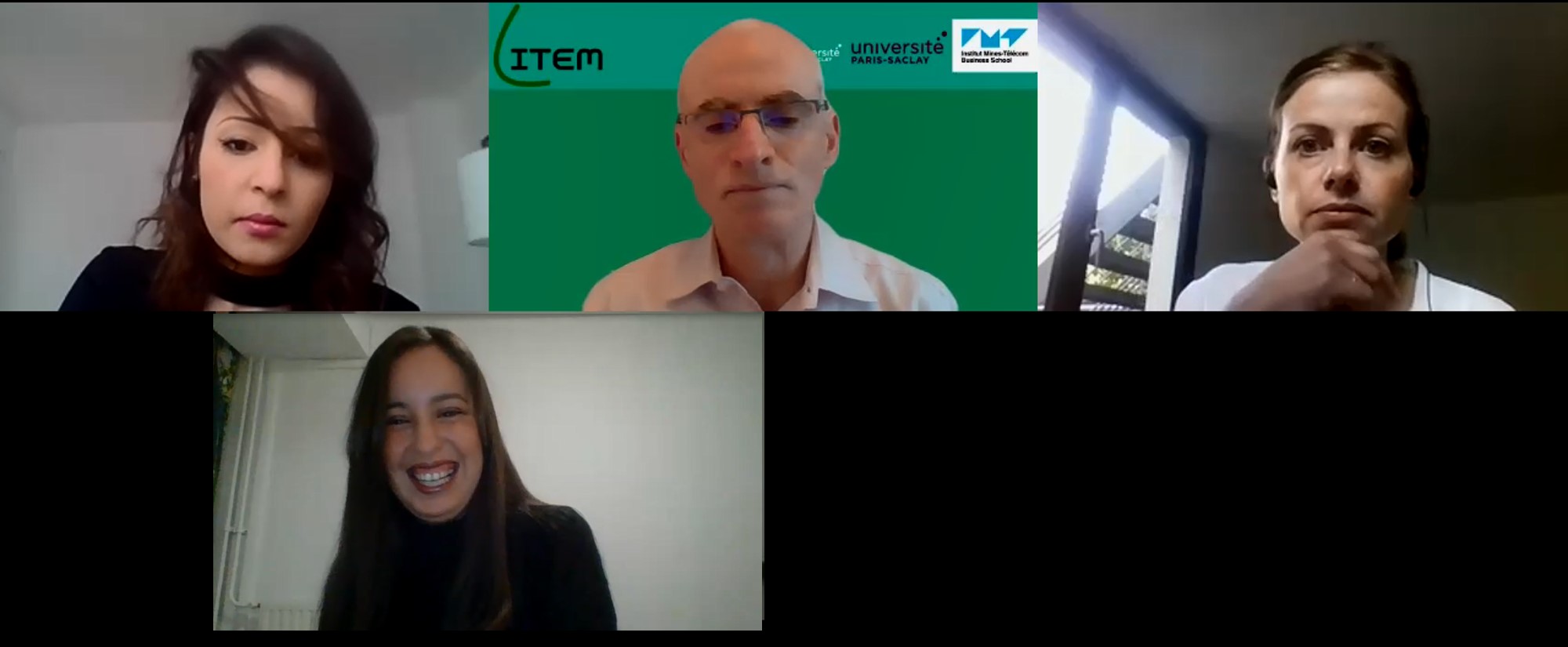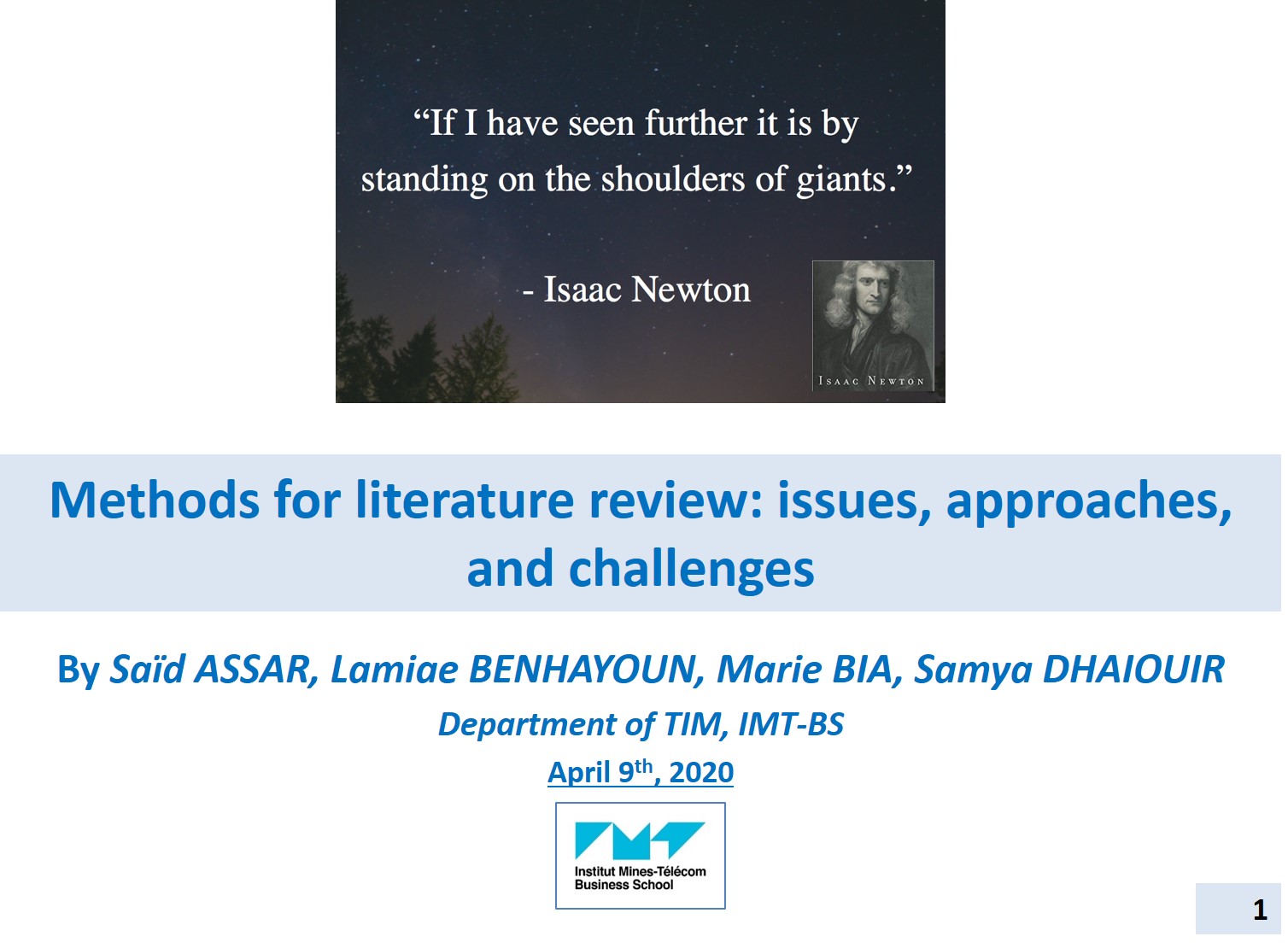 Saïd Assar presents "Methods for literature review: issues, approaches, and challenges"
Lamiae Benhayoun presents the paper "What literature review is not: diversity, boundaries and recommendations", F. Rowe, EJIS, 2014
Samya Dhaiouir presents an analysis of Systematic Literature Reviews in the Blockchain domain
Marie Bia Figueiredo presents the paper "A Framework for Rigorously Identifying Research Gaps in Qualitative Literature Reviews", Ch. Müller-Bloch, J. Kranz , ICIS 2015